Ok, so what happens when you don't sell anything during your holiday sales, but you still want to give back? I usually take a small portion towards every sale & put it towards a charity I've chosen. This year, however, money is tight, which is a bummer, but also a great time to be thankful & grateful for all that we do have. Even though times are tough, especially with me staying home, we still have food in our bellies, clothes on our back, a roof over our head, & each other. What more could one ask for?
I'm always wanting to give back, to support causes that I believe in. I wish taxes worked like that. Put your share towards a select few categories: education, environmental preservation, infrastructure, healthcare, etc. That the people got to decide where their money was spent & that it was being utilized in the most effective & productive ways. That's not how it works, though. So, whenever there's a little bit extra, I sneak it towards something I'm passionate about & when there's not elven a little extra, I give away art. It makes me feel good knowing that someone's found my art & taken it home for their walls.
Last year, I put a few goodie bags around town, three with prints & one with an original painting.
This year, I've done a few art abandon drops, but this is my biggest piece yet. It's actually a kind of selfish give. There's this episode of FRIENDS where Joey tells Phoebe there's no such thing as a selfless act of kindness, because if it makes you feel good to give, it's selfish. This is that in kind of minor way. It's a selfish act, for sure. I wish I could give more...always, but this will do for today. When I thought about what to give, a couple pieces came to mind. The blue dog! It's such a heavy, clunky piece & I've been moving it around, not sure where or even how to hang it. Someone will see it, though, & hopefully just feel like they've found a treasure.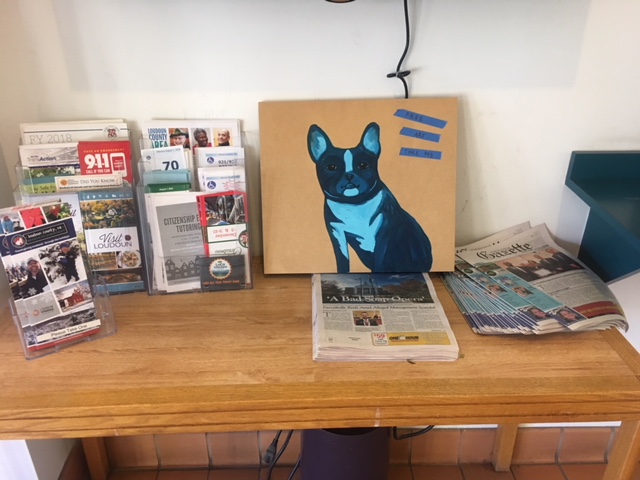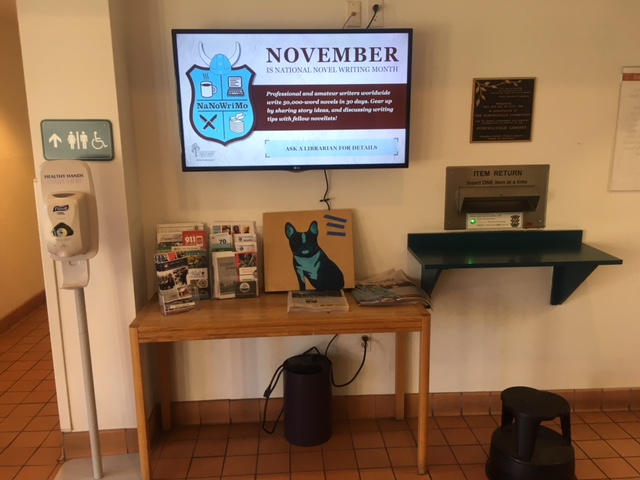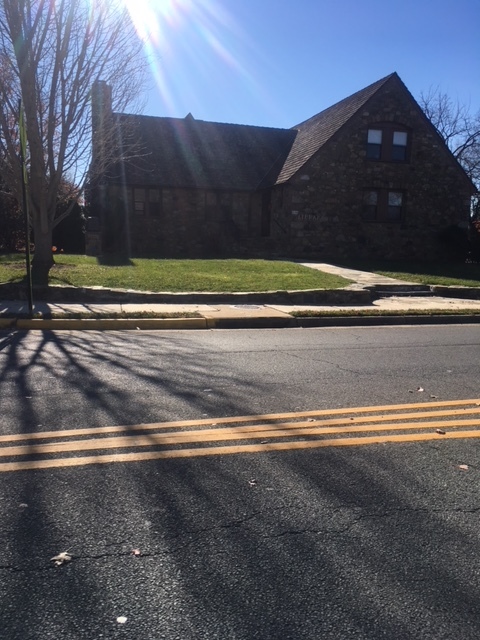 How would you feel if you found art that spoke to you?
If you're an artist, have you ever abandoned work? If not, I highly recommend it. Even if it's a print, it might just make someone's day.
Whatever you do, find some way to spread the love everyday.
Much love,
jj