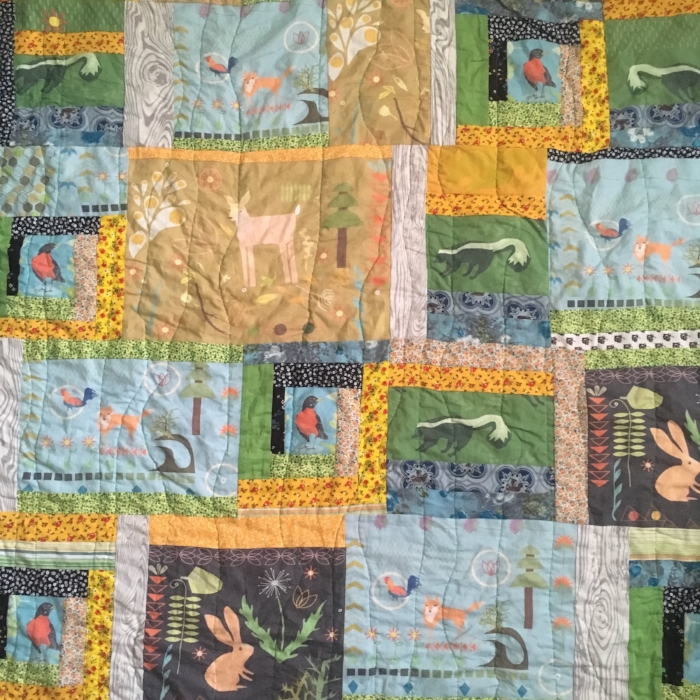 Hello all!
In my many years of creating art, I have done things that I occasionally forget about. I sometimes even forget to mention that I'm an artist at all these days now that MOM is so much a part of my identity. As much as I absolutely adore being a mother, I am feeling more & more of a pull to my art as Cal grows older.
When I was very heavily into vector artwork, I started to submit my designs to Spoonflower & Zazzle as a (very) passive bit of income. I get notifications that I've sold a yard or two or a postcard once every couple of months. It's such a nice surprise. Aww, yay! They like it.
I wish sometimes that I had more of a drive to create something with the fabric, to start really sewing bags, shirts, dresses, whatever. Goodness knows my wardrobe could use a little color! So much black & gray...ugh. But I can never seem to find something that I like that isn't an arm & a leg for this SAHM wardrobe budget.
Anyway! I am not especially talented behind a sewing machine. I've made a few bags & pillow cases, but nothing that I was just so proud of that it drove me to work harder & get better. My mama, however, is a crafty sewist. She makes quilts, stuffed animals, & her dolls (which I posted about a little while back). She made Calvin this quilt for my baby shower with pieces of my fabric designs. I see it all of the time & think, I wonder how many of my friends & family even know about this aspect of my practice...
In order to post a fabric design for sale on Spoonflower, you have to buy at least a swatch of the fabric to test the colors. So I have over a hundred swatches sitting in a box. Wth am I supposed to do with them? I had planned on shopping them around to different upholstery & interior design shops. I contacted a few with no response I don't know maybe 6 years ago & kind of put it in the back of my mind. This quilt is now such a reminder that I need to not only try to market this avenue, but also get back into designing for it, because even if it's not especially profitable, it is such a good feeling when someone buys a yard to make a dress or a pillowcase because they just love squirrels & had to have it.
The possibilities are endless with fabric. I want to do DIY dolls, pet portraits, custom prints, turn some of my more recent abstract works into fabric.
So much fun stuff to think about creating, so little time to actually do it.
Much love,
jj